Call anytime: +44 208 004 7639
Find A Tutor
Please select a subject and level
Undergraduate Mechanics Tutors
3 Tutors Found
Dr Nicholas
Experienced Examiner of Physics and Mathematics, Teacher of All Levels, Ex-Principle University Lecturer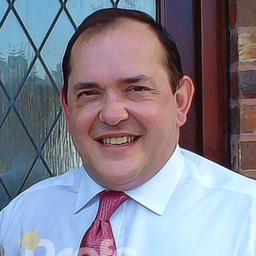 ( 3,415 Hours )
Background Check
Face to Face
About Dr Nicholas
Attended:
Queen Mary, University of London (University of London)
Cardiff University
After obtaining 15 O levels, 5 A levels and 2 S levels at School I obtained a first class honours degree in physics and mathematics with my major physics topic being astrophysics from London University. I am friendly, compassionate and approachable. I am passionate about education, always striving for the best in every student, allowing them to reach their maximum potential. I teach A Level, STEP, NSAA, MAT, as well as undergraduate and higher levels.
I am a very experienced teacher and tutor who has helped numerous students of all abilities in Physics, Mathematics and Chemistry. I was previously a Headteacher of a Secondary school and believe that effort is more important than natural ability. I have tutored up to university level in Mathematics and Physics and taught Chemistry to students up to age 18.
Dr Don
Over 12 Years' Experience as a Full-time Tutor, PhD in Philosophy of Maths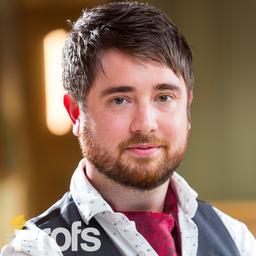 ( 3,030 Hours )
Background Check
Face to Face or Online
About Dr Don
Attended:
University of Cambridge
University College London (University of London)
I am a full-time economics, mathematics, philosophy and psychology tutor, a Cambridge and UCL graduate, and an academic researcher. As well as two Master's degrees, I also hold a PhD in the philosophy of maths, which focused on probabilistic arguments, and I am presently writing a second PhD on economics and psychology, which looks at well-being in the context of deliberation.
I am an experienced, reliable, and punctual tutor that delivers a personalised service, catering to the individual needs of my students in an engaging way. I am looking to build new relationships with students for online tuition via Zoom and Bitpaper. I can help with exam preparation as well as provide support for essays and dissertations.
Dr Alexander
Top rated graduate teaching assistant in Engineering at Imperial College London for 4 consecutive years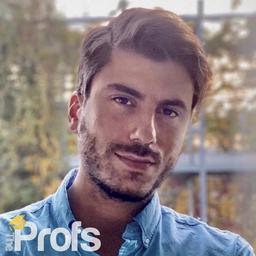 ( 209 Hours )
Online
About Dr Alexander
Attended:
National Technical University of Athens
Imperial College of Science, Technology and Medicine
I specialise in assisting undergraduate BSc/MEng and postgraduate MSc students with exam preparation, dissertation writing and courseworks. All my students attained an exam performance within the range of 68-92% , including cases of resit students with initial performance below 15%.
My educational background:
* Diploma in Civil Engineering - National Technical University of Athens (2008-2013) - Mark 94% - Graduated second amongst 230 students (top 1%).
* MSc in Advanced Structrural and Earthquake Engineering - Imperial College London - Distinction - received four scholarships amounting to £ 30,000 and graduated top of the class, cluster and department, receiving three awards for outstanding performance.
* PhD in Computational Structural Mechanics - Imperial College London - currently author of four journal and five peer-reviewed conference papers and co-owner of a patent - received 7 highly commended awards for teaching excellence at the departmental and engineering faculty levels and ranked top graduate teaching assistant for 4 consecutive years - selected as Global Fellow of Imperial College London and MIT.