Call anytime: +44 208 004 7639
Find A Tutor
Please select a subject and level
Master's MBA Tutors
3 Tutors Found
Dr Amar
CFA Charter Holder, Former lecturer of Economics at Stanford University, PhD in Economics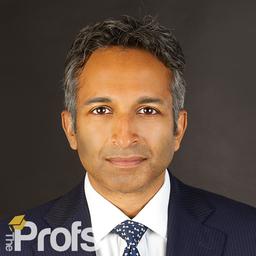 ( 1,706 Hours )
Background Check
Face to Face or Online
About Dr Amar
Attended:
Stanford University
Princeton University
I have extensive experience of over 20 years teaching in lecture, classroom and one-on-one settings. I have been teaching with The Profs since April 2017 with undergraduates, postgraduates and professionals across multiple disciplines in economics and finance.
My career has covered strategy consulting, finance, and economics. My consulting background includes McKinsey & Company in New York, and the corporate strategy group at BlackRock Inc. in London. Previous to this, I did M&A work at Lazard and private equity work at The Blackstone Group, both in New York. I am a CFA charter holder.
Michael
Chartered Certified Accountant and a Top-Rated Business and Finance Tutor.
( 732 Hours )
Background Check
Online
About Michael
Attended:
University of Birmingham
University of Manchester
An experienced chartered accountant with a "Big Four" background and a top-class MBA, I have a wealth of professional experience, having worked with businesses ranging from start-ups to multinationals, across a wide range of sectors.
I am based in Granada, Spain and mainly teach online. I am currently completing my PhD at the University of Granada, investigating the use of advanced quantitative methods to measure the impact of corporate governance on company performance.
Dr Franz
Former Lecturer and Highly Experienced Tutor Specialising in Statistics, Mathematics and Actuarial Science.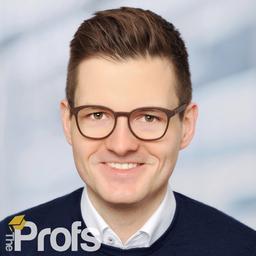 ( 50 Hours )
Face to Face or Online
About Dr Franz
Attended:
University of Oxford
I'm currently working as a consultant in New York City, working at the intersection of management consulting and data science. Prior to this, I obtained a PhD in Mathematics/Statistics from the University of Oxford. I combine a broad range of experience that enables me to teach both a theoretical as well as an applied content to students. Having taught at various Oxford departments and colleges, I am familiar with the whole mathematics and statistics curriculum for undergraduate students, and gained knowledge on the effectiveness of a variety of teaching methods. As part of my work, I apply modern statistical methods and artificial intelligence, combining mathematical expertise with a business angle. Part of my role is explaining these models to client users, often to a non-technical audience.