Call us 24/7: +44 208 004 7639
Claire's Tutoring Profile
Highly experienced Accounting and Financial Reporting tutor. 25 years of exam teaching experience with professional bodies ICAEW, ACA, ACCA & CIMA.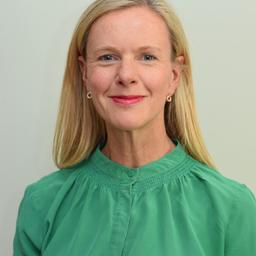 ( 86 Hours )
Background Check
Face to Face or Online
Book Claire
Attended:
University of Warwick
* Qualified as a Chartered Accountant with EY, in audit then as a senior manager helping clients work through their accounting and reporting issues
* Training Director at EY, delivering technical training to EY's clients
* 7 years as a full time tutor then freelancer at Kaplan, teaching CIMA, ICAEW, ICAS and ACCA examinations
* Trainer of FSA exams (derivatives, securities and regulations)
Current role
* 15 years as freelancer delivering exam training of all Accounting/ Financial Reporting papers, delivered face-to-face in a classroom, web-based and as private tuition
* Provision of IFRS and UK GAAP technical updates to corporates at conferences and seminars
* I have also marked the professional exams for the ACA (FR) and ACCA (P2/ SBR).
* These years of experience ensure I have an in-depth technical knowledge, and a solid understanding of what it takes to pass these exams.
Experience
* 20+ years of professional exam training at Kaplan - first as a full-time employee and then as a freelancer.
* My time is split equally between classroom based teaching, live web-based delivery and one-to-one sessions.
* Specialist in the Accounting and Financial reporting papers at all levels. Have coached 1000s of students successfully through their exams, some earning prizes in their papers, others just delighted to achieve a pass in these challenging exams.
* Papers taught:
ICAEW (Accounting, FAR, CR)
ACCA (FA, FR, SBR)
CIMA (BA3, F2)
* Marked the professional exams for the ACA (FR) and ACCA (P2/ SBR) which offered significant insight into the all-important exam technique, and this in turn has shaped my teaching.
* Extensive experience of ACCA training to students where English is not the student's first language and I understand the additional challenges this brings.
Along side exam training I deliver technical updates in IFRS and UK GAAP for BPP, CIMA, ACCA, ICAEW and a number of other training organisers, so you can be assured of the depth and breadth of my knowledge, no matter what level of exam you are sitting. In recent years I have delivered guest slots in Financial Accounting and Reporting at CASS Business school on various Undergraduate programmes.
Qualifications
1st class BSc Warwick University - Accounting and Financial Analysis **ACA - first time passes with ICAEW*
(Institute of Chartered Accountants in England & Wales)
FCA - Fellow Chartered Accountant with the ICAEW
The Profs Reviews: Live Feed
Contact us to find out more
We are here to help
Contact Us