Call anytime: +44 208 004 7639
HAA Tutors
Looking for expert HAA Tuition?
Welcome to The Profs
---
We provide face-to-face HAA tuition in London and online HAA tutors worldwide.
Our HAA tutors are hand-picked from the best universities and rigorously interviewed.
They work with students and professionals at all levels – from beginner to advanced – from all over the world.
Contact us for a free initial consultation and we will find you an expert HAA tutor tailored to your exact needs.
We have a Not Happy? No Charge policy on your first tutorial.
HAA tutoring rates start from £100 per hour – our pricing is transparent with no hidden costs.
* We do not facilitate cheating or academic misconduct in any way. Please do not call or request anything unethical from our team. *
Our Top HAA Tutors
Dr David
Highly qualified (BA, MA, M.Phil, PhD,PGCE) and experienced History teacher of GCSE, IGCSE, A Level and IB, as well as Undergraduate admissions (HAA,HAT) support.
( 90 Hours )
Background Check
Face to Face or Online
About Dr David
Attended:
University of Bath
Queen Mary, University of London (University of London)
University of Cambridge
With my twenty five year experience of teaching History in leading UK independent schools and as an examiner, I am able to support you with a detailed understanding of content, exam techniques and how to revise effectively. My aim is to support you in your current learning and to help prepare you for further academic study at university. Having taught GCSE, IGCSE, IB and A Level History, I can offer support on a variety of academic programmes. In addition, I have much experience in Oxbridge preparation both for interviews and HAT assessments.
I have a record of outstanding performance both for grades and value added. Always placing pupil engagement at the centre of my teaching, I seek to develop learning habits through collaboration, communication and the construction of argument. Through monitoring and tracking academic performance, feedback and target referencing, I have sought to ensure that each of my pupils is challenged to reflect, make progress and reach their full potential.
Dr Toby
University of Oxford-trained teacher and admissions tutor for humanities, bestselling author with over 5000 hours of tutoring logged with a 'perfect' five-star rating, a proven track record of improved results and successful university applications, PhD in History and an internship with NASA.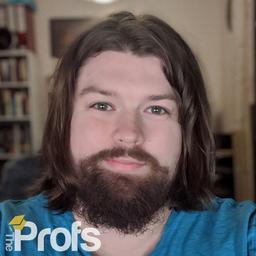 ( 76 Hours )
Background Check
Online
About Dr Toby
Attended:
University of Oxford
University College London (University of London)
Archaeology, which I studied for my first degree, remains a passion of mine. As my academic career has progressed, I have moved slightly away from it in recent years but it remains an area of study which I still value a lot and try to engage with on a volunteer basis as regularly as possible. The shift I have experienced myself, changing from a science based degree to a far more humanities orientated degree, has really helped me to gain an insight into the scale of change many students can feel moving from GCSE to A-level and then to university and this has been reflected in my approach to tutoring. I always try to show my students that learning should be fun and not as daunting or intimidating as it may first seem. My greatest passion is teaching and I have always loved helping students find their own way around new concepts and also for me to learn from them, which is something with makes one-to-one teaching so fun.
Outside of education my other passions lie in the fields of art and computers. I combine these two interests in my own digital art which is something is really really enjoy. I believe that it is vial for people, no matter what stage of their life they are at, to remain in touch with the things they love and are passionate about, beyond their own schooling or career.
Testimonial
Philippa is a great tutor with a great personality. She saw my mistakes and my weaknesses and challenged me to develop the hidden potentials I had (which I couldn't see). She is truthful with me and is presently monitoring me to better understand my challenges. I would highly recommend her to anyone within the profs and also recommend the profs to friends and family. Thank you.