Call anytime: +44 208 004 7639
Online
Public Health Tutors
The Profs find expert tutors in any subject and for all levels of study. 98% of our students get their target grades.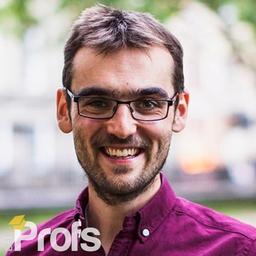 50 Hours Taught
Qualified Science teacher with a PhD in Physiology and ...
98% of our students get a
grade increase
We've helped over 13,000 students boost their grades by an average of 13% in their final examinations.
I want to increase my grades
Work with
the best tutors

in the world

40% of our tutors have PhDs, 90% are postgrads, 100% have over two years tutoring experience.

Find My Tutor
Award-Winning


Institution and Services
Best Tuition Business and Best Tuition Delivery to Private Clients of the Year 2023.
Best Customer Service of the Year 2022.
Contact Us
The
highest-rated

tutoring company on TrustPilot since 2016

9 out of 10 customers said they would recommend us to a friend (and they do!)
Find My Online Public Health Tutors
Please wait until you are redirected, submitting your enquiry can take up to 5 seconds!
Or fill in the form below and we will call you:
We do not facilitate cheating or academic misconduct in any way.
Please do not call or request anything unethical from our team.
Our Top Public Health Tutors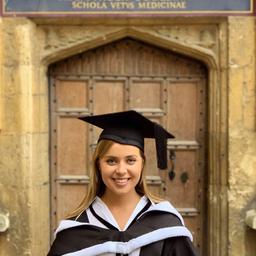 Background Checked
Face to Face or Online
Fast Response Time
First-class 5th-year Oxford Medical Student and Expert University Admissions Tutor.
Lilian is a first-class 5th-year medical student at the University of Oxford with a wealth of experience in helping students gain admission to top universities, like Oxbridge, for degrees in Medicine, Public Health, Dentistry and Biomedical Sciences. Lilian holds a BM BCh Bachelor of Medicine, Bachelor of Surgery qualification, as well as a Distinction for her MSc in Global Health Science and Epidemiology (with 75% in her thesis) and a First in her BA (Hons) in Medical Sciences from Oxford. Lilian specialises in preparation for written applications, interviews (including Medicine interviews in particular), and Medical admission tests, like the BMAT and UCAT. She also tutors GCSE sciences, A level Biology, and university-level science. With her incredible academic achievements and experience, Lilian is the perfect tutor to guide students to attain their ambitions.
Attended:
University of Oxford
Parkstone Grammar School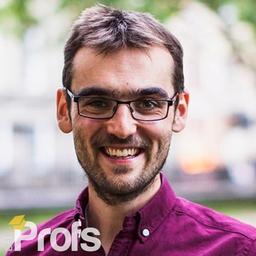 Background Checked
Online
Fast Response Time
Qualified Science teacher with a PhD in Physiology and Nutrition from the University of Bath
Dr Rob is a qualified Science teacher and experienced private tutor. He has a Bachelor's degree in Sport and Exercise Science and a PhD in Physiology and Nutrition from the University of Bath. In addition to extensive experience teaching GCSE and A-level students in Chemistry, Biology and Physics on the major examination boards, Dr Rob is also an experienced university-level tutor. During his time at university, he tutored students on a range of topics, including Human Biology, Physiology, Sport and Exercise, and more. Dr Rob also has experience marking university coursework and providing feedback to improve students' performance in examinations
Attended:
University of Bath
We Can make the difference
Nima
I went from 43% in first year to receiving a masters offer at the LSE! Having almost failed my first year I decided to get tutoring from The Profs in my second year. Thanks to the brilliant quality of the tutors I managed to score a 1st in my second year and receive an offer for the LSE Masters in Management. A big thank you to The Profs.
We Cover All Subjects
We've Got Your Back. From Anthropology to Zoology, we have you covered.
More subjects
Frequently Asked Questions
The Profs provide specialist Public Health tutoring that supports you in developing your skills in public and global health, achieving a quality degree, and pursuing a medical-related career Our network of Public Health tutors offer support for those currently studying or looking to study at Imperial, University of East London (UEL), Keele and other top ranking universities for Public Health.
Our highly qualified Public Health tutors provide you with the individual academic guidance and support you require to explore your areas of interest and specialism within healthcare and medicine. These include dedicated experts in disciplines including nutrition epidemiology, health policy reform, and more.
Most of the Profs tutors hold a postgraduate degree and can help at every level of study, from undergraduate through to Master's. We also have specialists who can assist with the more practical elements of a Public Health degree, such as writing a dissertation and conducting research.
The Profs' team can provide intensive mentoring support if you need to make a significant improvement in all areas of your Public Health course. You'll be assigned a mentor to help track and monitor progress on a regular basis, especially for ongoing projects and upcoming exams, to ensure you're maximising your chances of achieving the best degree classification possible.
Whether you need support undertaking independent research or understanding complex scientific concepts, the Profs' Public Health tutoring can help you get the most out of your course and prepare for your future career.
We know you haven't got time to spare, so we take care of the entire set-up process. We offer a free initial consultation to understand your needs, match you with a specialist Public Health tutor in your area of specialism, and offer consistent one-to-one support on a basis that works for you. Reach out to The Profs to begin your Public Health tutoring.
Popular Public Health Help Requests
Public Health Tutor
Public Health Management
Public Health Tutor Online
Public Health MSc
Global Health
Mental Health
Health Protection
Health Improvement
Social Policy
Behaviour Change
The UK's highest rated tuition company since 2016 on Trustpilot