Call anytime: +44 208 004 7639
Online
AMAT Tutors
The Profs find expert tutors in any subject and for all levels of study. 98% of our students get their target grades.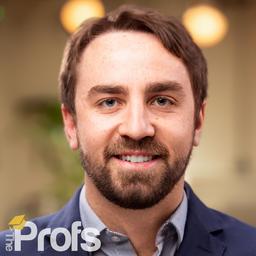 1758 Hours Taught
Qualified Pilot and Cambridge University graduate speci...
98% of our students get a
grade increase
We've helped over 13,000 students boost their grades by an average of 13% in their final examinations.
I want to increase my grades
Work with
the best tutors

in the world

40% of our tutors have PhDs, 90% are postgrads, 100% have over two years tutoring experience.

Find My Tutor
Award-Winning


Institution and Services
Best Tuition Business and Best Tuition Delivery to Private Clients of the Year 2023.
Best Customer Service of the Year 2022.
Contact Us
The
highest-rated

tutoring company on TrustPilot since 2016

9 out of 10 customers said they would recommend us to a friend (and they do!)
Find My Online AMAT Tutors
Please wait until you are redirected, submitting your enquiry can take up to 5 seconds!
Or fill in the form below and we will call you:
We do not facilitate cheating or academic misconduct in any way.
Please do not call or request anything unethical from our team.
We Can make the difference
Nima
I went from 43% in first year to receiving a masters offer at the LSE! Having almost failed my first year I decided to get tutoring from The Profs in my second year. Thanks to the brilliant quality of the tutors I managed to score a 1st in my second year and receive an offer for the LSE Masters in Management. A big thank you to The Profs.
We Cover All Subjects
We've Got Your Back. From Anthropology to Zoology, we have you covered.
More subjects
Frequently Asked Questions
The Aeronautics Mathematics Aptitude Test (AMAT) is an admissions test required by Imperial College London for its Aeronautical Engineering degree course. The test is non-calculator and designed to assess applicants' understanding of core mathematical concepts and test their problem-solving abilities. Our specialist AMAT tutors can help you prepare for and pass the AMAT, and maximise your chances of securing an offer at Imperial.
Since the AMAT is only required by Imperial for Aeronautical Engineering, there's little guidance readily available online and most schools do not offer any or adequate preparation support. However, like any other exam or admissions test, it's important to prepare as best you can for the AMAT.
The Profs' AMAT tutors can help you prepare for the format of the test as well as identify which specific subject areas you need to work on. Our tutors can then provide in-depth, one-to-one support with those areas, which include topics covered in A level Maths (or equivalent level qualifications), and some areas of Further Maths, such as:
Algebra
Functions and graphs
Trigonometry
Vectors and matrices
Calculus
Limits, sequences and series
And more.
You may not have covered all areas of your syllabus before you sit the AMAT, so it's important to learn and revise all of these topics with an expert.
Our undergraduate admissions consultants can also help you with other important areas of your university application. These include helping you achieve the A level entry requirements, guiding you through the development of your personal statement, and providing specialist interview training.
Imperial's degree courses are extremely competitive and Aeronautical Engineering is no exception. Achieving the best score you can on the AMAT will make your application stand out and increase your chance of an offer. The knowledge, experience and confidence you gain from working with a tutor will be invaluable throughout the application process and in your transition to higher education.
We know how stressful the application process can already be, so we take care of the entire set-up process with our tutors. We offer a free initial consultation to understand your needs before matching you with a specialist AMAT tutor. We'll then work with you and your tutor to offer consistent one-to-one support on a basis that works for you. Reach out to The Profs to begin your AMAT tutoring today.
Popular AMAT Help Requests
Aeronautics Mathematics Aptitude Test tutor
Imperial Aeronautics
Engineering Imperial AMAT Syllabus
AMAT Admissions Test
The UK's highest rated tuition company since 2016 on Trustpilot