Call us 24/7: +44 208 004 7639
Anthropology Tutors
Looking for expert Anthropology Tuition?
Welcome to The Profs
---
We provide face-to-face Anthropology tuition in London and online Anthropology tutors worldwide.
Our Anthropology tutors are hand-picked from the best universities and rigorously interviewed.
They work with students and professionals at all levels – from beginner to advanced – from all over the world.
Contact us for a free initial consultation and we will find you an expert Anthropology tutor tailored to your exact needs.
We have a Not Happy? No Charge policy on your first tutorial.
Anthropology tutoring rates start from £55 per hour with a one-off matching fee of £50 – our pricing is transparent with no hidden costs.
* We do not facilitate cheating or academic misconduct in any way. Please do not call or request anything unethical from our team. *
Our Top Anthropology Tutors
Dr Don
Over 12 Years' Experience as a Full-time Tutor, PhD in Philosophy of Maths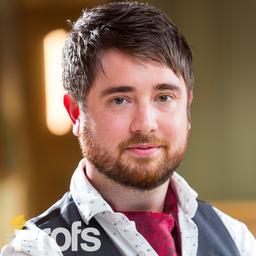 Background Check
Face to Face or Online
About Dr Don
I am a full-time economics, mathematics, philosophy and psychology and tutor, Cambridge and UCL graduate, and researcher. I am looking to build new relationships with students who are looking for online tuition, via Skype and Bitpaper. I can help with exam preparation in the subjects that i study as well as support for essays and dissertations. CV and references are available on request.
I am an experienced, reliable and punctual tutor. I am able to work flexible hours and deliver a personalised service that caters to the individual needs of my students in an engaging way. I have one PhD in philosophy of maths and am presently writing a second PhD thesis on well-being (economics and psychology).
Tormod
Five Years Tutoring Experience in a wide range of Arts & Humanities Subjects, Trained and Experienced Anthropologist.
Background Check
Face to Face or Online
About Tormod
As a trained anthropologist lecturer and researcher I have worked extensively on research methods, ethics, minority and human rights issues as well as nationalism, terrorism and conflict issues.
During my research on the Basque conflict in Spain I learned how to conduct research ethically and safely in a difficult political climate. Based on fieldwork in the Basque country, I have presented papers at several international conferences on themes such as political violence, the anthropology of Human Rights and doing fieldwork in conflict zones.
Testimonial
Very professional and very helpful even with thinking about post graduate studies and job applications after Uni. I just wish I had heard about the profs sooner.
The Profs Reviews: Live Feed
Contact us to find out more
We are here to help
Contact Us