Call anytime: +44 208 004 7639
Online
Arabic Tutors
The Profs find expert tutors in any subject and for all levels of study. 98% of our students get their target grades.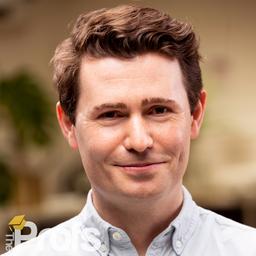 203 Hours Taught
Cambridge Asian and Middle Eastern Studies graduate and...
98% of our students get a
grade increase
We've helped over 13,000 students boost their grades by an average of 13% in their final examinations.
I want to increase my grades
Work with
the best tutors

in the world

40% of our tutors have PhDs, 90% are postgrads, 100% have over two years tutoring experience.

Find My Tutor
Award-Winning


Institution and Services
Best Tuition Business and Best Tuition Delivery to Private Clients of the Year 2023.
Best Customer Service of the Year 2022.
Contact Us
The
highest-rated

tutoring company on TrustPilot since 2016

9 out of 10 customers said they would recommend us to a friend (and they do!)
Find My Online Arabic Tutors
Please wait until you are redirected, submitting your enquiry can take up to 5 seconds!
Or fill in the form below and we will call you:
We do not facilitate cheating or academic misconduct in any way.
Please do not call or request anything unethical from our team.
Our Top Arabic Tutors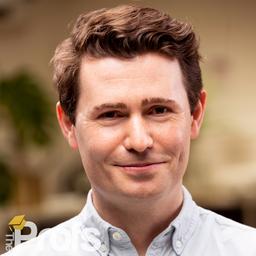 Background Checked
Face to Face or Online
Fast Response Time
Cambridge Asian and Middle Eastern Studies graduate and doctoral researcher at LSE
Chris is an experienced tutor and doctoral researcher at LSE. He studied his Bachelor's degree in Asian & Middle Eastern Studies at the University of Cambridge before training as a lawyer and working at magic circle law firm Slaughter and May for three years. Chris then pivoted his career towards tutoring and academia, studying two Master's degrees in International Relations and Korean Studies and East Asian Politics at SOAS, University of London and LSE. Chris was awarded the highly prestigious ESRC funding for his PhD at LSE's Department of International Relations (IR). Throughout his tutoring career, Chris has successfully supported students with applications to top UK universities, including Oxbridge, and consistently receives excellent feedback from his students.
Attended:
School of Oriental and African Studies (University of London)
London School of Economics and Political Science (University of London)
University of Cambridge
We Can make the difference
Nima
I went from 43% in first year to receiving a masters offer at the LSE! Having almost failed my first year I decided to get tutoring from The Profs in my second year. Thanks to the brilliant quality of the tutors I managed to score a 1st in my second year and receive an offer for the LSE Masters in Management. A big thank you to The Profs.
We Cover All Subjects
We've Got Your Back. From Anthropology to Zoology, we have you covered.
More subjects
Frequently Asked Questions
Working with an Arabic tutor can improve your understanding of the language, culture, literature and religions of the Near and Middle East. Our Arabic tutor team assists students hoping to improve their language skills at GCSE or A-Level, or excel with more intensive and broad study at degree level. We also provide a consultancy service that guides applicants through the admissions process for top Arabic degree teaching universities like SOAS, Oxford, and St Andrews.
The Profs tutors can support you with your studies in classical and modern Arabic language, histories, politics and economics. This can also be combined with tuition for other languages like Hebrew, Turkish, and Persian.
We've been in the business for over seven years and have an outstanding record of success in helping students, even with more niche degrees. Let us help you get in and get the grades.
We connect students with skilled Arabic tutors that can support all areas needed to successfully master Arabic language or Arabic studies. From listening and reading, to writing and speaking, your perfect matched language tutor will help you no matter what your current skill level.
To enhance your Arabic language learning, our tutors will also provide practice exercises, mock tests, and detailed feedback on your performance.
For those studying culture at university, we can demystify the past and present of the Arabic-speaking world and support you in excelling during assessment.
Our tutors also specialise in the Arabic university application process. Our tutor network has in-depth knowledge of exactly what you need to do to write a place-winning personal statement, and, if applying to some select universities, prepare for interview. We offer tailored help for individual stages in the process, or a full application and mentoring package designed to optimise your chances of winning a highly coveted place.
We are incredibly proud of our unrivalled 90% success rate in getting students into their first or second choice university.
The Profs will match you with an expert Arabic tutor that will give you the assistance you require to learn with confidence. Get in touch with our team to find your Arabic tutor.
Popular Arabic Help Requests
Arabic Language
French and Arabic
Classical Arabic
Arabic and Islamic Studies
Arabic Culture
Arabic Literature
Arabic Tutors Online
The UK's highest rated tuition company since 2016 on Trustpilot