Call anytime: +44 208 004 7639
Online
Archaeology and Anthropology Tutors
The Profs find expert tutors in any subject and for all levels of study. 98% of our students get their target grades.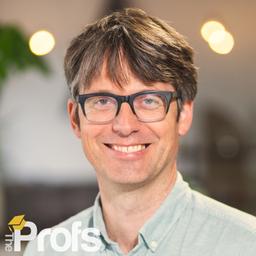 4814 Hours Taught
Trained Anthropologist, EU-funded researcher and highly...
98% of our students get a
grade increase
We've helped over 13,000 students boost their grades by an average of 13% in their final examinations.
I want to increase my grades
Work with
the best tutors

in the world

40% of our tutors have PhDs, 90% are postgrads, 100% have over two years tutoring experience.

Find My Tutor
Award-Winning


Institution and Services
Best Tuition Business and Best Tuition Delivery to Private Clients of the Year 2023.
Best Customer Service of the Year 2022.
Contact Us
The
highest-rated

tutoring company on TrustPilot since 2016

9 out of 10 customers said they would recommend us to a friend (and they do!)
Find My Online Archaeology and Anthropology Tutors
Please wait until you are redirected, submitting your enquiry can take up to 5 seconds!
Or fill in the form below and we will call you:
We do not facilitate cheating or academic misconduct in any way.
Please do not call or request anything unethical from our team.
Our Top Archaeology and Anthropology Tutors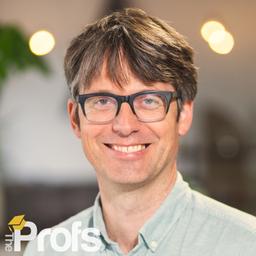 Background Checked
Face to Face or Online
Fast Response Time
Trained Anthropologist, EU-funded researcher and highly experienced Humanities tutor
Tormod has been a professional private tutor for over 7 years. He is a trained anthropologist with over a decade of experience lecturing at postgraduate-level at Roehampton University, as well as undertaking EU-funded research into human rights issues. Tormod has a successful track record of working with students on a wide range of topics in several academic disciplines, including Anthropology, Sociology, Psychology, Geography, Political Science, and more. He also has thorough knowledge of the university system and has more than 10 years of experience marking exam papers, coursework and dissertations. Tormod uses a personalised approach to learning to help his students find tools that work for them and focuses on how they can use their studies to engage with what they are truly passionate about.
Attended:
Roehampton University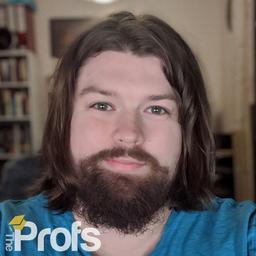 Background Checked
Online
Fast Response Time
Experienced Humanities and admissions tutor with a PhD in Modern History from the University of Oxford
Dr Toby is a professional Humanities and university admissions tutor with over 5000 hours of experience. He has a Bachelor's degree in Archaeology from UCL and a Master's in History and a PhD in Modern History from the University of Oxford. Dr Toby has successfully supported students with applications to top universities, including preparation for admissions tests including the HAT for Oxford. He has also worked as a HAT exam marker, a Seminar Leader and a Course Coordinator at Oxford University, developing in-depth knowledge of the Oxbridge admissions process. Aside from university admissions, Dr Toby also specialises in a range of undergraduate and Master's-level topics, including History, Ancient History, Classics, Egyptology, Sociology, and Archaeology.
Attended:
University of Oxford
University College London (University of London)
We Can make the difference
Nima
I went from 43% in first year to receiving a masters offer at the LSE! Having almost failed my first year I decided to get tutoring from The Profs in my second year. Thanks to the brilliant quality of the tutors I managed to score a 1st in my second year and receive an offer for the LSE Masters in Management. A big thank you to The Profs.
We Cover All Subjects
We've Got Your Back. From Anthropology to Zoology, we have you covered.
More subjects
Frequently Asked Questions
We offer first-class Archaeology and Anthropology academic consultancy, university admissions, and private tuition. Whether you aspire to become an 'Arch and Anth' student or already are one, we can find you the perfect Archaeology and Anthropology tutor to get you a top university offer or help you get the grades you need.
Our 400 member tutoring network represents only the top 3% of all the tutors we interview, so you can put your trust in The Profs' Archaeology and Anthropology. Our glowing five-star reviews and high satisfaction levels are a reflection of the quality of our tutoring, and even more so in niche degree subjects.
If you're currently studying Archaeology and Anthropology and worried about your abilities with certain modules or overall performance, we can help you improve your data analysis, perfect your written papers, or even just give you the confidence to speak up more in tutorials.
Regardless of your academic concerns, we can match you with an Archaeology and Anthropology tutor that can help. We can help you master everything from anthropological theory to social analysis. Our ongoing support programmes are a good option if you feel like you'd benefit from all-round, long-term Archaeology and Anthropology tutoring.
We know our tutors personally, so can completely trust in their abilities to give you the academic guidance necessary to turnaround your grades or achieve the best possible degree. Our Archaeology and Anthropology tutors are hand-picked from leading universities and rigorously interviewed. We make sure we know each and everyone of them personally, so every student like you gets a superb experience.
Want advice on important education decisions, like choosing the best university and putting forward a winning UCAS application? The Profs Archaeology and Anthropology tutors are here to help you prepare you for any top university, from Oxford, to UCL and Durham.
We have the admissions specialists to help you write a UCAS statement that reflects your personality and individual passion for Archaeology and Anthropology. If applying for Oxford, we also have experts on hand to prepare you to tackle challenging interview questions and pick the best samples of your written work to submit.
Let The Profs give you the edge with our personalised, one-to-one Archaeology and Anthropology tutoring. Your Archaeology and Anthropology tutor will support you every step of the way, helping you to become your absolute best and achieve your academic goals. Send a message to our team and we'll find you your dream tutor.
Popular Archaeology and Anthropology Help Requests
Archaeology Tutor
Anthropology Tutor
Cultural Representations
Urbanism and Society
World Archaeology
Anthropological Theory
Archaeological Science
The UK's highest rated tuition company since 2016 on Trustpilot