Call anytime: +44 208 004 7639
Online
CIM Tutors
The Profs find expert tutors in any subject and for all levels of study. 98% of our students get their target grades.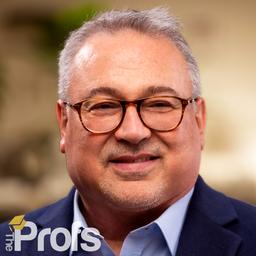 4836 Hours Taught
Marketing and Business tutor with more than 20 years'...
98% of our students get a
grade increase
We've helped over 13,000 students boost their grades by an average of 13% in their final examinations.
I want to increase my grades
Work with
the best tutors

in the world

40% of our tutors have PhDs, 90% are postgrads, 100% have over two years tutoring experience.

Find My Tutor
Award-Winning


Institution and Services
Best Tuition Business and Best Tuition Delivery to Private Clients of the Year 2023.
Best Customer Service of the Year 2022.
Contact Us
The
highest-rated

tutoring company on TrustPilot since 2016

9 out of 10 customers said they would recommend us to a friend (and they do!)
Find My Online CIM Tutors
Please wait until you are redirected, submitting your enquiry can take up to 5 seconds!
Or fill in the form below and we will call you:
We do not facilitate cheating or academic misconduct in any way.
Please do not call or request anything unethical from our team.
Our Top CIM Tutors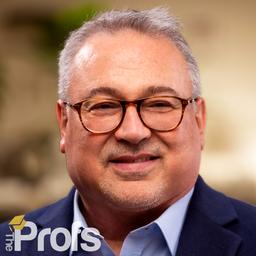 Background Checked
Face to Face or Online
Fast Response Time
Marketing and Business tutor with more than 20 years' experience in higher education
Mark is a Marketing and Business tutor with more than 20 years' experience in higher education. He has a Master's in Fashion and Textiles from RMIT University and is a UK Marketing and Business Mentor with the Chartered Institute of Marketing. In his career as an educator, Mark has been a Senior Lecturer in Australia for two decades as well as lecturing at universities in the UK, including being the Programme Leader for the Introduction to Marketing Studies course at New College of the Humanities. He also has a wealth of professional experience, working for various e-commerce fashion brands and closely with museum and gallery curators.
Attended:
Swinburne University of Technology, Melbourne Australia
Academy of Design Australia
RMIT University Melbourne Australia
Background Checked
Face to Face or Online
Fast Response Time
Highly experienced Business tutor with more than 35 years' experience in a range of industries
Crispin is a highly experienced Business tutor with expertise spanning a wide range of sectors. He has a Bachelor's degree in Business Administration from the University of Dundee and more than 35 years' experience in industries including Financial Services, Pharmaceuticals, Property, Advertising, Marketing, and more. Crispin has successfully supported MBA students with assessments and other projects, as well as university-level students studying courses such as Law, Economics, Management, Finance, Marketing, and more. He is able to offer unique and invaluable knowledge and skills to his students as well as preparing them for further study and/or their future career.
Attended:
Chartered Institute of Marketing
University of Dundee
We Can make the difference
Nima
I went from 43% in first year to receiving a masters offer at the LSE! Having almost failed my first year I decided to get tutoring from The Profs in my second year. Thanks to the brilliant quality of the tutors I managed to score a 1st in my second year and receive an offer for the LSE Masters in Management. A big thank you to The Profs.
We Cover All Subjects
We've Got Your Back. From Anthropology to Zoology, we have you covered.
More subjects
Frequently Asked Questions
Ace your CIM qualification or excel in your field with a CIM tutor who is at the top of their field.
The Profs deliver the best CIM tuition to students and professionals at all levels. Whether you need support to guide you through your foundation certificate in marketing, certificate in professional marketing, CIM diploma in professional marketing, CIM postgraduate diploma in marketing, our expert CIM tutoring can help you reach your goals.
Our CIM tutors consist of distinguished academics from the UK's top university departments and of marketing professionals. They have expertise in helping students develop their knowledge of marketing concepts and skills while also focusing on innovation, digital media and entrepreneurship.
A CIM tutor will support you every step of the way and will encourage and motivate you. You may wish to focus on a specific subject or problem you are struggling with, such as digital marketing, consumer behaviour, strategic marketing, Marketing Principles, etc. We can provide you with a top CIM tutor specialised in the subject you need help with.
High quality tuition (online or in London) in CMI can be delivered in tutorials. All our tutoring sessions are tailor made and based on students' needs and aims. Our CMI tutors provide extensive support in various ways. They will work with you to work out solutions and improve on past reports, dissertations and projects, and they can review worksheets and assignments to plan and implement your CIM assessments.
Popular CIM Help Requests
Mastering Metrics Tutor
Marketing Principles Tutors
Digital Strategy Tutoring
Consumer Behaviour Tutor
Branding Tutors
Digital Essentials Tuition
Marketing Leadership Tutors
Integrated Communications Tutors
Marketing Planning
Customer Experience Tutors
Managing Corporate Reputation Tuition
The UK's highest rated tuition company since 2016 on Trustpilot