Call anytime: +44 208 004 7639
Online
PPE Tutors
The Profs find expert tutors in any subject and for all levels of study. 98% of our students get their target grades.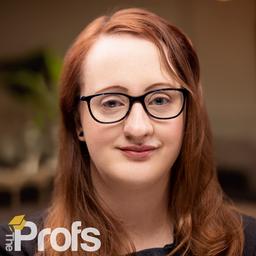 1159 Hours Taught
Qualified Barrister and highly experienced tutor specia...
98% of our students get a
grade increase
We've helped over 13,000 students boost their grades by an average of 13% in their final examinations.
I want to increase my grades
Work with
the best tutors

in the world

40% of our tutors have PhDs, 90% are postgrads, 100% have over two years tutoring experience.

Find My Tutor
Award-Winning


Institution and Services
Best Tuition Business and Best Tuition Delivery to Private Clients of the Year 2023.
Best Customer Service of the Year 2022.
Contact Us
The
highest-rated

tutoring company on TrustPilot since 2016

9 out of 10 customers said they would recommend us to a friend (and they do!)
Find My Online PPE Tutors
Please wait until you are redirected, submitting your enquiry can take up to 5 seconds!
Or fill in the form below and we will call you:
We do not facilitate cheating or academic misconduct in any way.
Please do not call or request anything unethical from our team.
Our Top PPE Tutors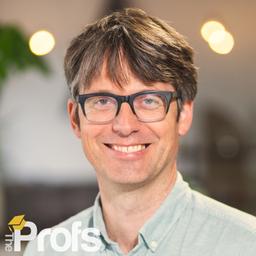 Background Checked
Face to Face or Online
Fast Response Time
Trained Anthropologist, EU-funded researcher and highly experienced Humanities tutor
Tormod has been a professional private tutor for over 7 years. He is a trained anthropologist with over a decade of experience lecturing at postgraduate-level at Roehampton University, as well as undertaking EU-funded research into human rights issues. Tormod has a successful track record of working with students on a wide range of topics in several academic disciplines, including Anthropology, Sociology, Psychology, Geography, Political Science, and more. He also has thorough knowledge of the university system and has more than 10 years of experience marking exam papers, coursework and dissertations. Tormod uses a personalised approach to learning to help his students find tools that work for them and focuses on how they can use their studies to engage with what they are truly passionate about.
Attended:
Roehampton University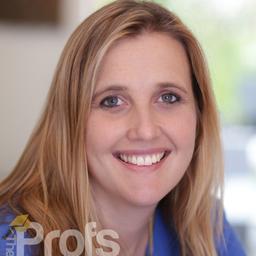 Background Checked
Face to Face or Online
Fast Response Time
Experienced Humanities tutor and Oxford graduate with a PhD in Criminology and Social Psychology
Dr Helen is an experienced humanities tutor and Oxford graduate. She has a PhD in Criminology and Social Psychology and is a fully qualified Barrister. Dr Helen has successfully supported students at school and university-level, covering a range of topics, including Law, Social Policy, Sociology, Social Psychology, Business, Criminology, and more. She also helps students with essay-writing, research projects, dissertations, and developing the critical thinking, study skills and self-confidence necessary for further education.
Attended:
University of Oxford
University of Edinburgh
University of Kent
Background Checked
Face to Face or Online
Fast Response Time
Expert Politics, Philosophy, Economics and Oxbridge admissions tutor with a degree in PPE from Oxford
Carolina is a talented Philosophy tutor and seminar teacher. She has a degree in PPE from Oxford University and is currently studying a Master's in Philosophy at the Humboldt. She has extensive experience in teaching a range of topics within Politics and Philosophy. Carolina specialises in teaching German philosophy, moral philosophy, political theory, political sociology, critical theory, postcolonial thought, Marxism, epistemology, and international relations. Her main areas of research are political philosophy and critical theory. She has a wealth of experience in supporting students with all elements of the Oxbridge admissions process, and tutoring academic writing and research skills. Carolina has held a range of educating and mentoring roles which have reinforced her abilities as a tutor.
Attended:
University of Oxford
Humboldt University Berlin
New York University
We Can make the difference
Nima
I went from 43% in first year to receiving a masters offer at the LSE! Having almost failed my first year I decided to get tutoring from The Profs in my second year. Thanks to the brilliant quality of the tutors I managed to score a 1st in my second year and receive an offer for the LSE Masters in Management. A big thank you to The Profs.
We Cover All Subjects
We've Got Your Back. From Anthropology to Zoology, we have you covered.
More subjects
Frequently Asked Questions
The Profs provide world-leading Philosophy, Politics and Economics (PPE) university admissions tuition for prospective students and course tuition for those already studying PPE.
Our network of PPE tutors offer support for those studying or looking to study at Oxford, London School of Economics (LSE), University College London (UCL), King's College London (KCL), Durham, Warwick, and Nottingham.
We give you the support necessary to maximise your chances of success and have a seven year proven track record with helping PPE students achieve their goals.
Our experienced PPE tutors provide you with the individual academic guidance and support you require to improve your grades and achieve the best degree classification possible. We can match you with a tutor or tutors that specialise in the areas you need.
We offer support in any of the disciplines within the course from Philosophy (including Ethics and Modern Philosophy) and Politics (including Political Sociology and Political Theory), to Economics (including Microeconomics, Macroeconomic, and Quantitative Economics).
Our PPE tutors also assist with the fundamentals of the course, such as theory, mathematics, exam technique, academic research, essay writing skills, and/or dissertation planning, so you can achieve your desired goal or grade.
The Profs' team can provide intensive mentoring support, if you need to make a significant improvement in all areas of your PPE course. You'll be assigned a mentor to help track and monitor progress, and maximise your success chances.
Our PPE tutors also specialise in PPE admissions. Our tutor network has in-depth knowledge of exactly what you need to do to write a standout PPE personal statement, pass the Thinking Skills Assessment (TSA), and prepare for interview questions. We offer tailored help for individual stages in the process, or a full application and mentoring package designed to optimise your chances of winning a highly coveted PPE place.
If applying to Oxford, your assigned PPE tutor will provide the essential one-on-one interview training which is needed for each of your three subject interviews. This is followed up by a mock interview covering all areas, an in-depth report, and follow-on interview coaching.
If needed, your PPE tutor will also arm you with the quantitative, qualitative and problem solving skills needed for the Thinking skills Assessment Test (TSA). They'll coach you through the format of the test and the ideal way to plan your timing.
We are incredibly proud of our unrivalled 90% success rate in getting students into their first or second choice university.
We understand the pressures that a challenging PPE course can put on a student or prospective student. Our PPE tutors will support you every step of the way, giving you the confidence and knowledge to achieve your academic goals.
Popular PPE Help Requests
PPE Tutor
Ethics Tutor
Moral Philosophy
Elementary Logic
Public Affairs
Political Analysis
Essay writing
Scientific Methodology
Political Theory
Macroeconomics
Microeconomics
War and Terrorism
Economic Development
Financial Crises
Social Research
International Relations
Social Policy
The UK's highest rated tuition company since 2016 on Trustpilot