Call anytime: +44 208 004 7639
Religious Studies Tutors
Looking for expert Religious Studies Tuition?
Welcome to The Profs
---
We provide face-to-face Religious Studies tuition in London and online Religious Studies tutors worldwide.
Our Religious Studies tutors are hand-picked from the best universities and rigorously interviewed.
They work with students and professionals at all levels – from beginner to advanced – from all over the world.
Contact us for a free initial consultation and we will find you an expert Religious Studies tutor tailored to your exact needs.
We have a Not Happy? No Charge policy on your first tutorial.
Religious Studies tutoring rates start from £55 per hour with a one-off matching fee of £50 – our pricing is transparent with no hidden costs.
* We do not facilitate cheating or academic misconduct in any way. Please do not call or request anything unethical from our team. *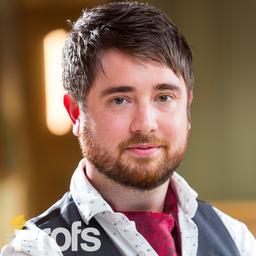 Our Top Religious Studies Tutors
Dr Karl
Lecturer with extensive online teaching experience, PhD in Philosophy and Oxbridge experience
( 281 Hours )
Background Check
Online
About Dr Karl
Attended:
Birkbeck College (University of London)
University of Cambridge
University College London (University of London)
I am an experienced and passionate teacher whose practice is informed by my work as both a Lecturer and a Tutor at university level (with the University of Nottingham, the University of London and the University of Hertfordshire), as well as by my work in academic philosophy. Having taught throughout my doctoral studies both within my core academic expertise and in other areas, I am highly adaptable in my approach and have a keen understanding of the skills required for any student to write well, especially to meet the demands of higher education. Having studied at both the University of London and the University of Cambridge I also have an intimate understanding of the expectations and characters of different academic institutions.
I have published academic work in Philosophy as well as more publicly accessible work in the subject (for instance, writing for *The Philosophers' Magazine*), and I have also published several pieces of fiction. This has helped to build my strong understanding of the qualities required for clear and effective writing, which I integrate with all of my teaching. I have taught students online both one-to-one and in group settings, from secondary school to undergraduate level.
I am also experienced in teaching at pre-university level, having tutored A-Level and GCSE students in Philosophy, Religious Studies, English and Mathematics. I recently started working with a charity offering tutoring catered to students having to re-take GCSE English or Mathematics, which has given me valuable insight into some of the obstacles students can face when trying to study these subjects.
Jacob
Professional tutor, Oxford PPE, over 3,500 hours' experience, highly rated by dozens of families.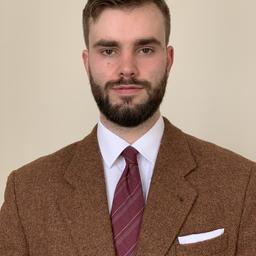 ( 138 Hours )
Background Check
Face to Face
About Jacob
Attended:
University of Oxford
I read PPE at Exeter College, Oxford, and am now a full-time tutor and educational consultant. I speak basic Arabic and my writing on religion and current affairs has been published in several magazines.
I help with school entrance exams, Oxbridge applications, and teach the humanities and social sciences up to undergraduate level.
Christian
First class Oxford English Graduate, tutoring up to Degree level.
( 103 Hours )
Background Check
Face to Face or Online
About Christian
Attended:
The Skinners' School
University of Oxford
After graduating with a First Class English degree from Oxford, I am a full-time English, History, Politics and Philosophy tutor with five years of tutoring experience. I specialise in helping students get to their first choice universities, working with them throughout the admissions process and helping them secure top grades in exams.
Testimonial
Helen has helped me massively with my assignment. I did not know much about the topic and I managed to complete a 4000 word assignment with a couple of hours of lessons for a few weeks. Helen was very quick at replying to any queries and I hope to use her again in the future!