Call us 24/7: +44 208 004 7639
Sport and Physical Education Tutors
Looking for expert Sport and Physical Education Tuition?
Welcome to The Profs
---
We provide face-to-face Sport and Physical Education tuition in London and online Sport and Physical Education tutors worldwide.
Our Sport and Physical Education tutors are hand-picked from the best universities and rigorously interviewed.
They work with students and professionals at all levels – from beginner to advanced – from all over the world.
Contact us for a free initial consultation and we will find you an expert Sport and Physical Education tutor tailored to your exact needs.
We have a Not Happy? No Charge policy on your first tutorial.
Sport and Physical Education tutoring rates start from £55 per hour with a one-off matching fee of £50 – our pricing is transparent with no hidden costs.
* We do not facilitate cheating or academic misconduct in any way. Please do not call or request anything unethical from our team. *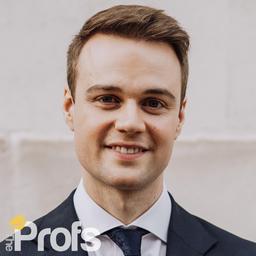 Testimonial
I've had a great experience with The Profs. The people I spoke to were lovely and found the perfect tutor for me in about a week; the whole process was super easy and efficient. Andrew my tutor has been amazing, and worth every penny! He is an expert in the field, so there is nothing he can't help with, but he is still happy to help with basic stuff and is great at explaining things to a beginner. I was initially slightly sceptical about online tuition, but it has actually been great and I hardly notice the difference – if anything it is better as no-one has to do any travelling and it is very flexible. I've used other (cheaper, slightly rubbish) tutors before, but my experience with The Profs has totally changed my expectations and I would never use another site again; even as a poor student I think my lessons are definitely worth the expense. I am now even enjoying the subject, which I never thought possible!
The Profs Reviews: Live Feed
Contact us to find out more
We are here to help
Contact Us