Call anytime: +44 208 004 7639
Online
Physical Geography Tutors
The Profs find expert tutors in any subject and for all levels of study. 98% of our students get their target grades.
218 Hours Taught
Highly qualified Geology lecturer with a PhD in Geology...
98% of our students get a
grade increase
We've helped over 13,000 students boost their grades by an average of 13% in their final examinations.
I want to increase my grades
Work with
the best tutors

in the world

40% of our tutors have PhDs, 90% are postgrads, 100% have over two years tutoring experience.

Find My Tutor
Award-Winning


Institution and Services
Best Tuition Business and Best Tuition Delivery to Private Clients of the Year 2023.
Best Customer Service of the Year 2022.
Contact Us
The
highest-rated

tutoring company on TrustPilot since 2016

9 out of 10 customers said they would recommend us to a friend (and they do!)
Find My Online Physical Geography Tutors
Please wait until you are redirected, submitting your enquiry can take up to 5 seconds!
Or fill in the form below and we will call you:
We do not facilitate cheating or academic misconduct in any way.
Please do not call or request anything unethical from our team.
Our Top Physical Geography Tutors
Background Checked
Online
Fast Response Time
Highly qualified Geology lecturer with a PhD in Geology and Environmental Science
Jack is an enthusiastic and highly qualified lecturer and private tutor. He has a Master's in Geology from the University of Liverpool and a PhD in Geology and Environmental Science from Newcastle University, and currently lectures in Earth Science at Edge Hill University. Jack has a wealth of experience tutoring students ranging from GCSE and A-level to postgraduate-level in a range of subjects, including Geography, Geology, and Natural Sciences. He is particularly aware of the individual learning styles of students and works hard to ensure that his one-to-one tutoring sessions are engaging and effective for all of his students.
Attended:
University of Liverpool
Newcastle University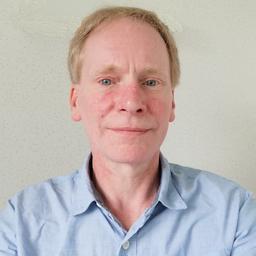 Background Checked
Face to Face or Online
Fast Response Time
Exceptional Environmental Sciences, Management, Geography and International and Sustainable Development tutor, with significant university admissions experience
Dr David is a senior university lecturer, former university department head, former MSc programme leader, and honorary fellow. He is also a professional Earth Sciences and Environmental Sciences tutor. David has PhD in Biochemistry and an MSc and BSc in Geochemistry. David has been nominated three times for 'Best Lecturer' by Northumbria University Students Union. He also has extensive knowledge of the UK university admissions process. David has successfully supervised over 130 undergraduate dissertations, 50 Master's dissertations, and over 10 PhD dissertations, with many of his students winning awards for their work.
Attended:
University of Manchester
University of Newcastle
University of Plymouth
We Can make the difference
Nima
I went from 43% in first year to receiving a masters offer at the LSE! Having almost failed my first year I decided to get tutoring from The Profs in my second year. Thanks to the brilliant quality of the tutors I managed to score a 1st in my second year and receive an offer for the LSE Masters in Management. A big thank you to The Profs.
We Cover All Subjects
We've Got Your Back. From Anthropology to Zoology, we have you covered.
More subjects
Frequently Asked Questions
The Profs provide the optimum level of academic assistance for aspiring and enrolled Psychology, Philosophy and Linguistics (PPL) students. Our PPL tutors provide advanced tuition for Oxford students and applications consulting for those seeking to apply.
We are the only educational consultancy and tuition company to specialise in higher education, so you can be sure you are receiving the very best service on the market. The Profs maximise your chances of success. We boast a seven year proven track record of assisting PPL tripos students meet their educational aims.
The PPL tutors in our network provide the individual assistance and tailored problem solving that you need to achieve a top degree. The Profs have Psychology tutors, Philosophy tutors, and Linguistics tutors on our books, so you can be sure that you'll get the exact subject help you need.
We also offer Oxford students full support packages that provide intensive tuition on all areas of PPL. All our students receive updates throughout their tuition so you are able to track your progress and identify areas in which you still need to improve.
Our PPL tutors are also expertly equipped to guide you with your execution on the course. We can help you select the best modules, plan your dissertation, and advise you on how to best carry out your research project.
Our tutors can help you secure an offer from Oxford to study PPL. We are proud of our 90% success rate of securing students an offer from one of their top two university choices.
If your grades need a boost to meet the PPL entry requirements, our PPL admissions consultants can help you get to where you need to be to put forward a competitive application.
Our PPL tutor team has the capability to help with every element of the process, from writing a top personal statement, to picking a Oxford college, and acing your interview.
We provide students with the PPL tuition they need to show their academic ability and potential. The Profs team are on hand to help you realise your dreams.
Popular Psychology, Philosophy and Linguistics (PPL) Help Requests
Psychology, Philosophy and Linguistics Degree
MA Philosophy and Linguistics
Neurophysiology Tutor
Linguistics Tutor
Psychology Tutor
Philosophy Tutor
Probability Theory and statistics
The UK's highest rated tuition company since 2016 on Trustpilot