Call anytime: +44 208 004 7639
Online
Art Tutors
The Profs find expert tutors in any subject and for all levels of study. 98% of our students get their target grades.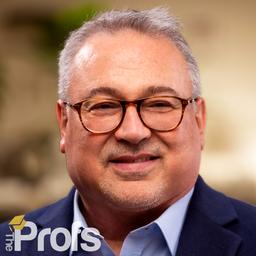 4757 Hours Taught
Marketing and Business tutor with more than 20 years'...
98% of our students get a
grade increase
We've helped over 13,000 students boost their grades by an average of 13% in their final examinations.
I want to increase my grades
Work with
the best tutors

in the world

40% of our tutors have PhDs, 90% are postgrads, 100% have over two years tutoring experience.

Find My Tutor
Award-Winning


Institution and Services
Best Tuition Business and Best Tuition Delivery to Private Clients of the Year 2023.
Best Customer Service of the Year 2022.
Contact Us
The
highest-rated

tutoring company on TrustPilot since 2016

9 out of 10 customers said they would recommend us to a friend (and they do!)
Find My Online Art Tutors
Please wait until you are redirected, submitting your enquiry can take up to 5 seconds!
Or fill in the form below and we will call you:
We do not facilitate cheating or academic misconduct in any way.
Please do not call or request anything unethical from our team.
Our Top Art Tutors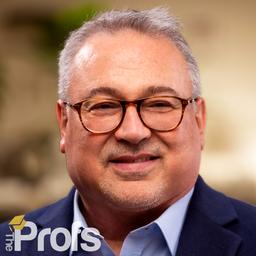 Background Checked
Face to Face or Online
Fast Response Time
Marketing and Business tutor with more than 20 years' experience in higher education
Mark is a Marketing and Business tutor with more than 20 years' experience in higher education. He has a Master's in Fashion and Textiles from RMIT University and is a UK Marketing and Business Mentor with the Chartered Institute of Marketing. In his career as an educator, Mark has been a Senior Lecturer in Australia for two decades as well as lecturing at universities in the UK, including being the Programme Leader for the Introduction to Marketing Studies course at New College of the Humanities. He also has a wealth of professional experience, working for various e-commerce fashion brands and closely with museum and gallery curators.
Attended:
Swinburne University of Technology, Melbourne Australia
Academy of Design Australia
RMIT University Melbourne Australia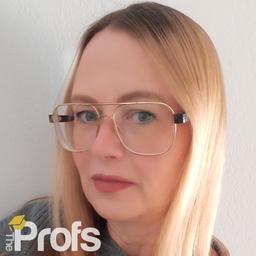 Background Checked
Online
Fast Response Time
Qualified Arts and Humanities teacher with more than 20 years' experience
Dr Bess has been a professional Arts and Humanities teacher and tutor for more than two decades. She has a Bachelor's degree in Design and East Asian Studies from the University of Kansas, two Master's degrees from the School of Visual Arts (New York) and University of the Arts London (UAL), and a PhD from the University of West England, Bristol. Dr Bess has successfully supported students with essays, theses and dissertations at top UK universities and provides academic support at undergraduate and postgraduate level. She also equips students with the skills needed to succeed in higher education, including academic writing techniques, time and project management, and research skills within the Arts.
Attended:
Higher Education Academy
University of the West of England
London Metropolitan University
Background Checked
Face to Face or Online
Fast Response Time
Experienced Architecture lecturer, tutor and Cambridge graduate
Amy is a top-rated Architecture lecturer and experienced tutor. She has a BA and MA in Architecture from the University of Cambridge and a Master's in Environment and Sustainable Development from the Bartlett School of Architecture, UCL. Amy has been tutoring Architecture privately for more than 5 years and specialises in a range of areas, including Architectural History and Theory, Architectural Representation, Environmental Design, and Sustainable Construction. Amy has and has provided over 50 hours of tuition and over 200 hours of university admissions support. She has also successfully supported students applying for top UK universities, including Cambridge, UCL, and the Architectural Association, offering tutoring for personal statements, mock interviews and portfolio review, as well as preparation for the Cambridge Architecture admissions test. *I approached Profs for support through the university application process for my daughter. They connected us with Amy who has over the past 4 months gone above and way beyond what we had originally sought. She is a really lovely person to boot. It is hard to put into words the positive effect Amy has had, educationally, emotionally and in general and what opportunities and doors she has opened for my child. I absolutely highly recommend this company.*
Attended:
The Grammar School At Leeds
University College London (University of London)
University of Cambridge
We Can make the difference
Nima
I went from 43% in first year to receiving a masters offer at the LSE! Having almost failed my first year I decided to get tutoring from The Profs in my second year. Thanks to the brilliant quality of the tutors I managed to score a 1st in my second year and receive an offer for the LSE Masters in Management. A big thank you to The Profs.
We Cover All Subjects
We've Got Your Back. From Anthropology to Zoology, we have you covered.
More subjects
Frequently Asked Questions
Get inspired by the World's Top Fine Art Tutors and ace your art degree.
We deliver face-to-face and online private art tuition to students at all levels. Learn from top artists who have attended the world's leading art institutions and are actively engaged in the artist community. Through years of practical experience and dedication, our art tutors can increase your skills, build your confidence and help to improve your art practice.
They help you prepare for portfolio interviews, help with artist statements and application material, including University and College admission essays and also funding grant forms for Arts Council England. Get the best support for creating a portfolio that will demonstrate a breadth of techniques and provide a visible progression, a way of reflection and an understanding of your strengths.
Our tutors embrace the principle that theory and practice inform each other and assist with both historical and philosophical aspects of your practice. We have a flawless track record in supporting art students at all levels and have exceeded their expectations every time.
Popular Art Help Requests
Prepare for portfolio interviews, e.g. University and College admission essays, funding grant forms for Arts Council England
Create a portfolio
Subjectivity / objectivity
Dematerialisation documentation
Gallery / exhibition space
Fluxus
Phenomenology
1960's performance art
Photography
Time and motion studies
Viewer / audience
Sketchbook
The UK's highest rated tuition company since 2016 on Trustpilot