Call anytime: +44 208 004 7639
Online
Journalism and Writing Tutors
The Profs find expert tutors in any subject and for all levels of study. 98% of our students get their target grades.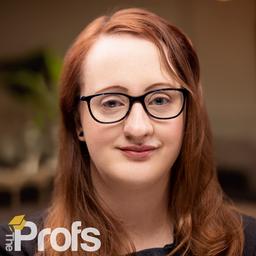 1159 Hours Taught
Qualified Barrister and highly experienced tutor specia...
98% of our students get a
grade increase
We've helped over 13,000 students boost their grades by an average of 13% in their final examinations.
I want to increase my grades
Work with
the best tutors

in the world

40% of our tutors have PhDs, 90% are postgrads, 100% have over two years tutoring experience.

Find My Tutor
Award-Winning


Institution and Services
Best Tuition Business and Best Tuition Delivery to Private Clients of the Year 2023.
Best Customer Service of the Year 2022.
Contact Us
The
highest-rated

tutoring company on TrustPilot since 2016

9 out of 10 customers said they would recommend us to a friend (and they do!)
Find My Online Journalism and Writing Tutors
Please wait until you are redirected, submitting your enquiry can take up to 5 seconds!
Or fill in the form below and we will call you:
We do not facilitate cheating or academic misconduct in any way.
Please do not call or request anything unethical from our team.
Our Top Journalism and Writing Tutors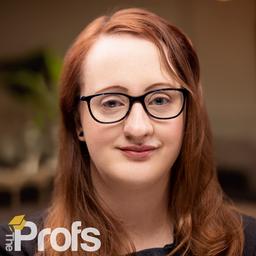 Background Checked
Face to Face or Online
Fast Response Time
Qualified Barrister and highly experienced tutor specialising in Law tutoring for LLB, LLM, GDL, BPTC and LPC courses
Kelly is a qualified Barrister and experienced professional tutor. She has an LLB from Queen Mary University of London, as well as a BPTC and LLM from BPP University. Kelly offers tutoring for students ranging from school-level to postgraduate-level, though she specialises in Law tutoring for LLB, LLM, GDL, BPTC and LPC courses. She has also successfully supported GCSE, A level and IB students with university applications, work experience and academic writing skills, as well as non-Law students on university courses including English, Business Studies, Philosophy, and more.
Attended:
BPP University
Queen Mary, University of London (University of London)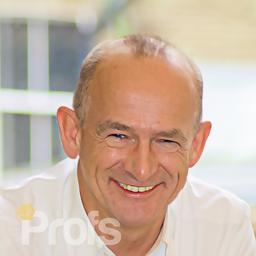 Background Checked
Face to Face
Fast Response Time
Established English and Creative Writing tutor with a 30-year background in the publishing and creative industries
Graeme is a professional tutor with more than 30 years of experience in the publishing and creative industries. He has a first-class degree in English and French from the University of Edinburgh and has taught Creative Writing at the University of Westminster. Graeme has also worked with international television and film companies, as well as having his writing published in several notable publications, including the Times, the Independent, and Conde Nast Traveller. He has successfully tutored both undergraduate and postgraduate students in a range of creative subjects, including helping with essay-writing and dissertation skills.
Attended:
University of Edinburgh
Background Checked
Face to Face or Online
Fast Response Time
Former UCL Lecturer and State University of New York Assistant Professor with a PhD in English Literature from Princeton
Dr Michael is a former UCL Lecturer, published author, and highly experienced English and admissions tutor. He has a Master's degree and a PhD in English Literature from the prestigious US university, Princeton, and was both a Lecturer at UCL and an Assistant Professor at the State University of New York. Dr Michael has extensive experience teaching university-level students on a one-to-one basis and has supervised several MA dissertations and PhD students. He also served as an admissions tutor for the English department at UCL for two years and handled admissions for one of the most popular Humanities MAs in London. Throughout his career, Dr Michael has also written extensively for publications such as The Times Literary Supplement, The New Statesman, and The Observer, as well as having a book published by Oxford University Press in 2013.
Attended:
Princeton University
Amherst College
We Can make the difference
Nima
I went from 43% in first year to receiving a masters offer at the LSE! Having almost failed my first year I decided to get tutoring from The Profs in my second year. Thanks to the brilliant quality of the tutors I managed to score a 1st in my second year and receive an offer for the LSE Masters in Management. A big thank you to The Profs.
We Cover All Subjects
We've Got Your Back. From Anthropology to Zoology, we have you covered.
More subjects
Frequently Asked Questions
The Profs Journalism and Writing tutors can boost your grades and win you a coveted top university place. Our Journalism and Writing team assists students hoping to apply to or already studying at Portsmouth, UWL, Middlesex or any other top Journalism university.
Founded in 2014, we have an astounding track record of helping students achieve the goals they aspire to.
We connect students to Journalism and Writing tutors that can support all the disciplines covered by the course, from human rights to comparative media history. The Profs team can provide deep dive tutoring on modules that you find challenging, or divide their help over multiple troublesome areas. We can also support with the creative writing elements of your course, covering prose to poetry. Your Journalism tutor will be able to teach you the core skills you need to excel with presentations, performances or observation assessments, essays, written exams, or journalism projects.
We also support students long-term that require a full-rounded support package to meet their desired grades.
Our Journalism tutors can transform your university application and improve your chances of success. We have a 90% success rate developed over seven years of helping undergraduate and postgraduate students getting into the first or second university of their choice
We work with many tutors that have been an integral part of the university application process. Our team can impart insider knowledge into what admissions boards seek in top Journalism candidates, so you are fully equipped to become one of them!
The Profs' Journalism tutors are best placed to help you craft a winning personal statement and provide the necessary supporting documents. You can join us for a complete applications package that provides all-round support, or receive personalised support on areas that you are struggling with.
The Profs will match you with a tutor with an advanced degree that will give you the assistance you require and completely revolutionise your degree outlook. We are the higher education specialists you need!
Popular Journalism and Writing Help Requests
Journalism and Creative Writing Degree
Creative Writing Tutors
Journalism and Creative Writing Master's
Journalism Lessons
GCSE Journalism
The UK's highest rated tuition company since 2016 on Trustpilot